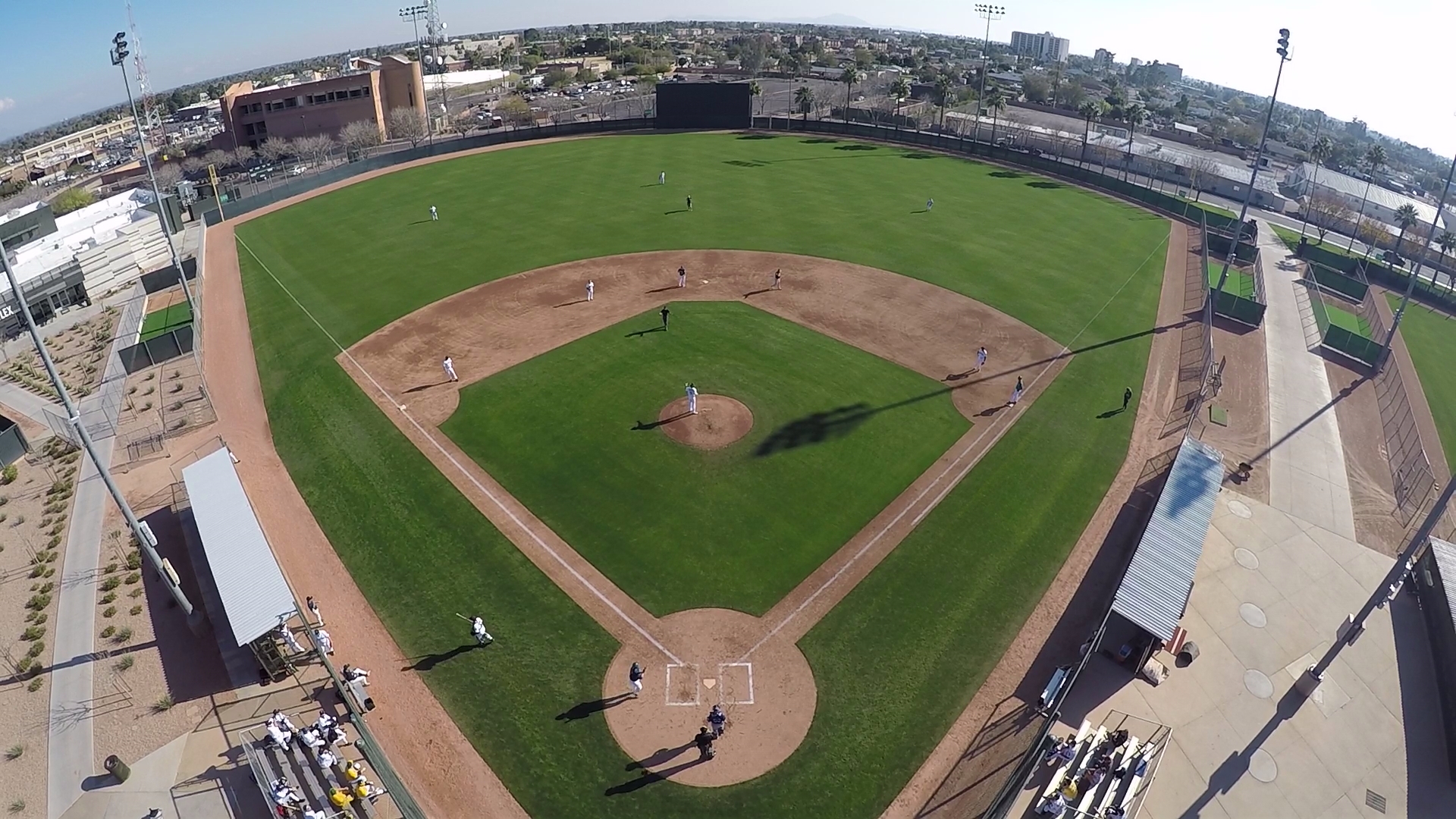 The Best in Adult Baseball Experiences!!

CAMP DATES FOR 2018 ARE JANUARY 10 THROUGH THE 18th.
VIP CAMP STARTS JAN. 10, REGULAR CAMP STARTS JAN. 12.
CAMP FOR 2018 WILL BE HELD AT FITCH PARK, TRIPLE A TRAINING HOME OF THE A's. JOIN US AND BE A PART OF ANOTHER WEEK OF UNFORGETTABLE MEMORIES, RENEW AND CREATE NEW BASEBALL FRIENDSHIPS. THE CAMP THAT IS CENTERED AROUND THE "ALWAYS HAVE FUN" MANTRA.
We had our pre-camp game August 9th at the Oakland Coliseum. Before the A's hosted the Mariners, there was a tailgate gathering put on by Mike and Debbie Mello. Plenty of food and beverages to go around. After the Major League game was done, we had a great time playing in a historic stadium! Weather was excellent for a day at the ballpark. Don't forget that this is an early sign-up benefit you can take advantage of too!
As many of you may know, or not know; David Kull, one of our 2016 A's rookies, is associated with ESPN.com. And, some of you campers may have seen Catlin out on the field or in the clubhouse photographing our 2016 camp. David's article and Catlin's photo's are on the ESPN.com website. Please click
here
or on the logo to access the article.
Coaching pairings will be announced soon. We are looking forward to having Jamie Moyer and Bobby Crosby as part of the coaching staff for the 2018 camp.
2017 DHBA A's/M's Fantasy Camp Coaching Staff BERT CAMPANERIS, KEITH COMSTOCK, GIL HEREDIA, BRIAN HOLMAN ,MIKE MOORE, DALLAS BRADEN, SHOOTY BABITT.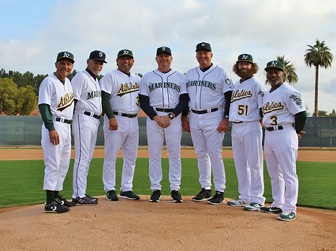 NOT PICTURED: GARY WHEELOCK AND BRET BOONE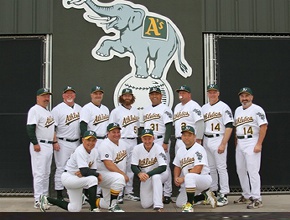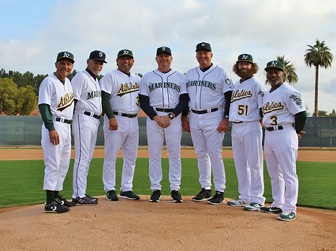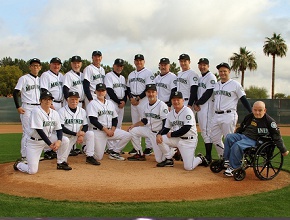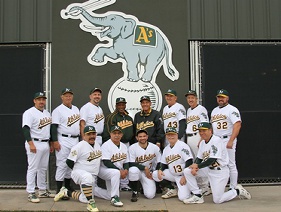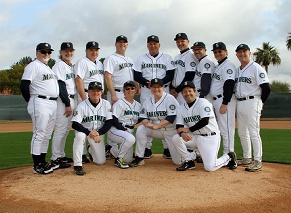 2017 DHBA A's/M's Fantasy Camp Champions
99 PROBLEMS
Gil Heredia and Dallas Braden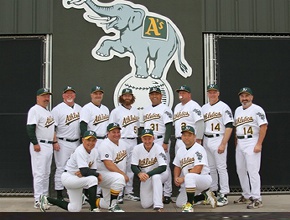 2017 DHBA A's/M's Fantasy Camp Runner's Up
DEPLORABLES
Keith Comstock and Brian Holman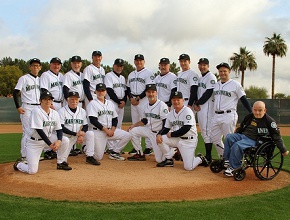 2017 DHBA A's/M's Fantasy Camp
SWINGIN' A's
Bert Campaneris and Shooty Babitt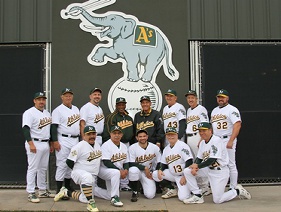 2017 DHBA A's/M's Fantasy Camp
REALLY HUGE
Mike Moore, Gary Wheelock and Bret Boone